Media
For more information about Trinlogix advisor technology applications and investment performance reporting software, contact us at info@trinlogix.com.
"Helping people say 'I get it.'" Because when people understand, the possibilities are endless. Trinlogix Advisor Value "Trinlogix provides a place to start and lead a conversation. It helps us to visually show the movement and what our clients need to do to...
Ready to give Trinlogix a try?
Request a Demo Today!
See our award-winning investment performance tools in action.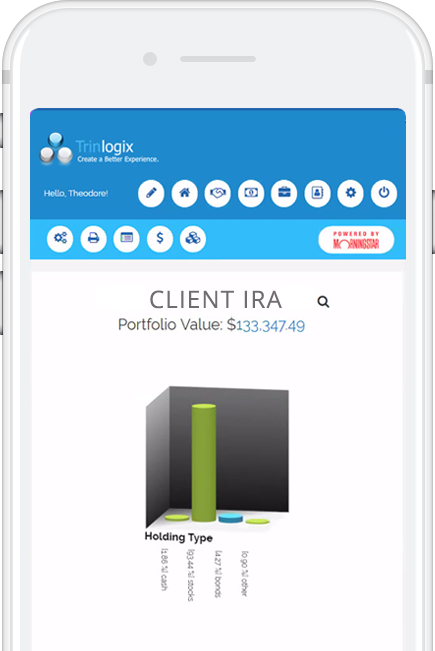 ©2018 Trinlogix  All rights reserved.
Various trademarks held by their respective owners.