Media
For more information about Trinlogix advisor technology applications and investment performance reporting software, contact us at info@trinlogix.com.
Trinlogix notified its patent application has been published for public review by the US Patent and Trademark Office. Trinlogix patent pending innovation uses 3 Dimensional Portfolio Imagery to solve the vexing problem of creating easy to understand client portfolio...
Ready to give Trinlogix a try?
Request a Demo Today!
See our award-winning investment performance tools in action.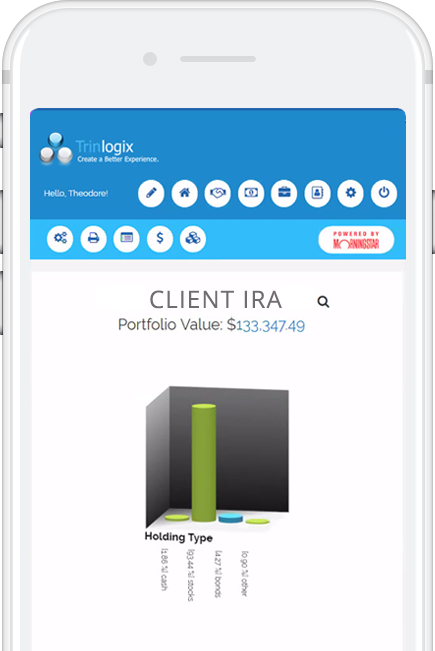 ©2018 Trinlogix  All rights reserved.
Various trademarks held by their respective owners.