September 16, 2020: Ted Toso presented 2 sessions at the Integrated Advisors Network Advisor Summit 2020.
In this 3 minute video, learn about how Peter Andersen of Andersen Capital Management leverages Trinlogix to differentiate his firm by simplifying and enhancing client presentations through visualization.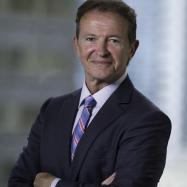 Peter C. Andersen, CFA, has managed money for a wide range of clients since 1993. He has direct experience managing separate accounts & over 10 mutual funds throughout his career, including IPO's for two NYSE-listed closed end funds. He has deep experience with stocks of all kinds, junk bonds, and world asset classes. To learn more about Peter visit his website.