Capture Attention
Compliance is a necessary aspect of financial reporting. Think of compliance as preventative care for the health of your business. More documentation is better when it comes to registered investment advisor (RIA) compliance. Proper RIA compliance can help you meet regulatory requirements and keep you out of trouble.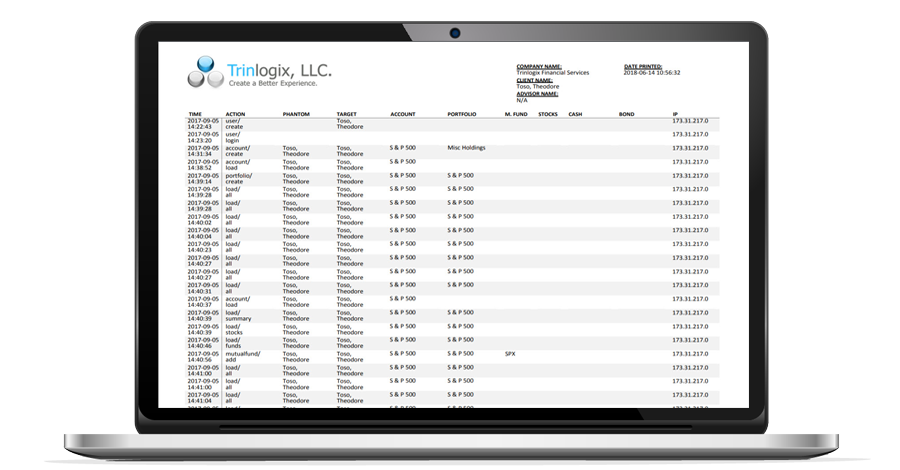 Customer Interaction ReportsTM
Trinlogix provides automatic compliance with its Customer Interaction ReportsTM and Documentation, which automatically leaves a permanent record of client interaction anytime the tool is used. The Interaction Reporting function tracks all client engagement and includes E-signature capabilities for deeper compliance detail. Clients can electronically sign off on multiple devices with the signature stored electronically and available for administrative review at any time.
Trinlogix Interaction Reports are fully searchable and can be used for:




Ready to give Trinlogix a try?
Request a Demo Today!
See our award-winning investment performance tools in action.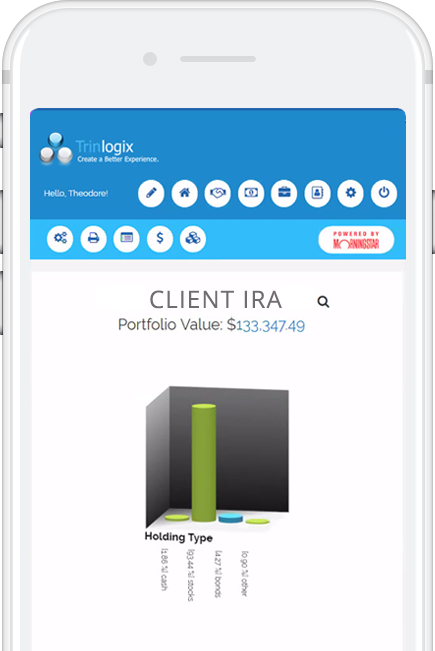 ©2018 Trinlogix  All rights reserved.
Various trademarks held by their respective owners.