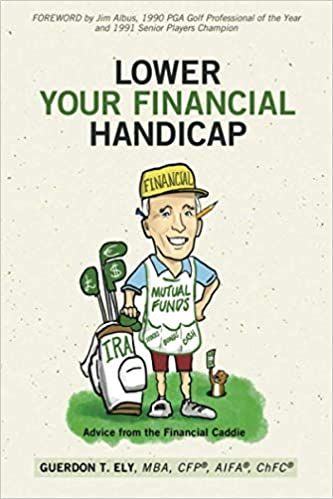 My friend, Guerdon Ely, has written a book using golf analogies from his days as a PGA Senior Tour caddie to explain investment principles. He needs our help in making Lower Your Financial Handicap: Advice from the Financial Caddie a success. The most important thing you can do is buy a Kindle copy of the book on Tuesday the 16th. Not before or after. The ability to market it as an Amazon #1 best seller depends on the Kindle purchases on Tuesday. Guerdon has reduced the Kindle price to 99 cents for Tuesday March 16 only! Only one purchase counts, so buying 10 Kindle copies by one individual is counted as one sale.
This link is to the Kindle version, which he has priced just for this Kindle launch. Whether you read Kindle versions of books or not, your purchase of the Kindle version will really help Guerdon out, and you can read Kindle books on all smartphones, tablets, and even on your computer!
CLICK HERE to buy the book.
You may also copy and paste this link into your browser: